Castiglioncello
Individual Italian Language Courses in 50 exciting cities throughout Italy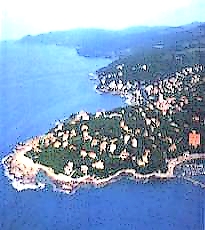 Castiglioncello is a small town in the heart of Costa Fiorita, one of the most exclusive tourist areas in Italy. It hosts "elite" holidays and attracts very renowned members of politics, culture and the arts to its rocky seaside, romantic beaches and exuberant pinewoods.
It stands on a promontory reaching out into the Tyrrhenian Sea, surrounded by pinewoods and hills that fall right down to the sea forming cliffs, little inlets, coves and sandy beaches. Pines, oaks and rocky cliffs covered by vegetation make this region a unique one. The green colour prevails, dotted with the white of romantic villas.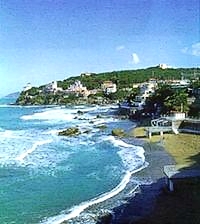 The weather is very mild all year round and the beaches are just a few metres outside the village. The accommodation offer is very varied, ranging from hotels to little houses.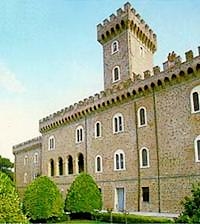 The beauty of this area did not go unnoticed to the Romans and Etruscan, as well as to the Medici in the Renaissance. Until these days, people like Pirandello, Mastroianni, Sordi, Visconti, Gassman, Zeffirelli or Spadolini have built their residence here. An artistical movement of the XIX century, "i Macchiaioli e la Scuola di Castiglioncello", with painters like Fattori, Sernesi, Lega, Signorini, Borrani, Corcos, or Cabianca, chose this village, because of their beauty, as an inspirational source for their work.
Italian language courses in Castiglioncello
For questions, details or suggestions about our Italian language courses at the seaside, Italian language schools in Castiglioncello or educational leave, fill in the form that you find here ("contact us"); we will reply to you as soon as possible.