Verona
Individual Italian Language Courses in 50 exciting cities throughout Italy



With more than 250,000 inhabitants, Verona is an important industrial and trading centre. It is located in the crossroads of 4 different regions, allowing easy access to the sea, to other famous North-Italian cities or to the snow of the Alps and the Garda lake.
.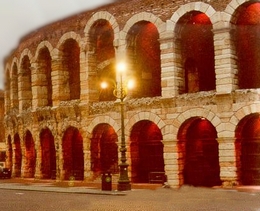 Verona is also called "the city of lovers". The famous legend of "Romeo and Juliet" takes place in this city, and the visitors can still see the balcony from which, according to the legend, the beautiful Juliet listened to her lover Romeo. "Piazza Brà", "piazza delle Erbe" and "piazza dei Signori" are the heart of its magnificent historical centre, full of residencial palaces, churches and castles in medieval and Renaissance styles, symbols of its splendid past.
Italian Language vacation in Verona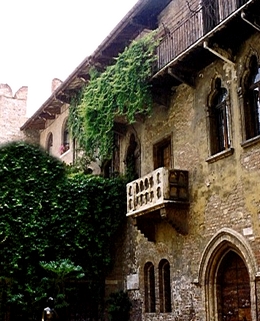 For questions, details or suggestions about Italian language courses for foreigners, informations about Verona or ARCI-Pasolini Language Schools, fill in the form that you find here ("contact us"); we will reply to you as soon as possible.