Padova
Individual Italian Language Courses in 50 exciting cities throughout Italy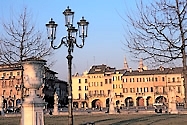 Padova is an ancient and legendary city that still preserves numerous signs of its prestigious past. It has a beautiful historic centre, with lively squares and arcades, splendid palaces and artistic buildings of matchless beauty, like the Basilica di S. Antonino with its Romanesque-Gothic style, the "Cappella degli Scrovegni".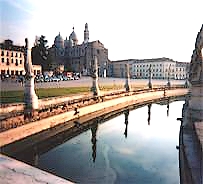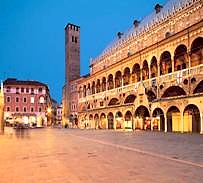 Giotto´s masterpiece, with its marvellous frescoes; the wall from the 1500's, one of the biggest in Italy; the old University, where Dante and Petrarca studied; the "Teatro Anatomico", Galileo´s teaching place, or the famous "Orto Botanico". Its culinary specialities are worth trying, like risotto and chicken dishes, accompanied by excellent wines from the Euganei hills.
Italian Language vacation in Padova
For questions, details or suggestions about Italian language travel Veneto, Educational leave or Italian language Schools in Padova, fill in the form that you find here ("contact us"); we will reply to you as soon as possible.