Ravenna
Individual Italian Language Courses
in 50 exciting cities throughout Italy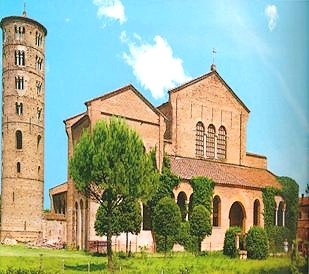 Ravenna is a unique city. It was the last capital of the Western Empire during the 5th century and heir to the greatness of Rome, and down through the ages has played a leading role in European history. It became the capital city of the Roman-Barbarian kingdom under Theodoric the Goth and was subsequently conquered by the Eastern Empire. This remarkable period left its mark in form of basilicas, baptisteries and mausoleums in which the harmony of classical construction blends with precious marbles and rich Byzantine mosaics.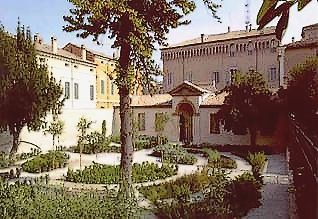 Its splendid monuments bear witness to its role as political, commercial and artistic centre in a succession of different civilisations. Further attractions include the architectural heritage from the period of Venetian rule (Piazza del Popolo and the Rocca Brancaleone), the excellent Renaissance cloisters and the 16th century Classense Library.

The city that inspired Dante, Boccaccio, Byron and Klimt is surrounded by the beauty of its natural environment: the magnificent pinewoods and a sandy beach that stretches kilometres along the Adriatic. In the past few decades the coast of Ravenna has become an important area of international tourism.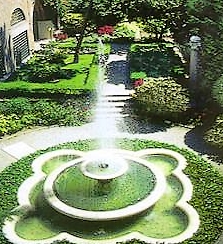 Apart from the well-organised seaside services, restaurants and shops, Ravenna offers peacefulness, green areas and plenty of space. Alongside the nightlife, sport and entertainment facilities , Ravenna has remained true to its ancient past and has left enough space for the nature to grow and for the people to enjoy it.
Tourism in Ravenna is not only art or beaches: Delicious dishes are prepared from recipes passed on through the centuries. Browsing in the markets, walking along the jetties or riding through the pines are other possibilities of this attractive holiday resort.
Italian Language Schools in Ravenna
If you still request more details on Italian Language Travel Ravenna, Educational Leave or Italian language courses in Ravenna we kindly invite you to contact us at any time.

Italy | Emilia Romagna | Bologna | Ravenna | Rimini