Potenza
Individual Italian Language Courses
in 50 exciting cities throughout Italy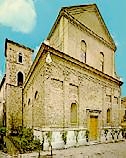 Potenza, capital city of Basilicata, is located in the upper valley of Basento, behind the Apennine Lucano. Of antique pre-Roman origins, it experienced all dominations of the peninsula and has suffered severe damage through relatively recent earthquakes and the bombardments of 1943. Potenza is nowadays an important communication center and has a vibrant cultural life and a university.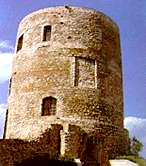 The city center extends around Piazza Matteotti, where the "Palazzo del Comune" stands. Not far away is the Cathedral, dedicated to Saint Gerard and rebuilt at the end of the 1700s. The "sfilata dei Turchi", an ancient harvest festival, takes place to venerate Saint Gerard, patron saint of the city. The Church of Saint Francis was built in the 11th century and holds a Renaissance sepulcher and a few paintings, among them the 13th century painting on wood of the "Madonna del Terremoto", in Byzantine style.
The Provincial Archeological Museum, in the Saint Mary quarter holds prehistoric, Greek and Roman remains, among them the "Tempietto" and the "Statuina di Persefone in Trono". From a gastronomical point of view Potenza is very famous for its cheese, its sausages and for its delicious pasta dishes.
Italian Language Courses in Potenza
If you still request more details on Study Holidays in Basiclicata, Italian Language Courses in Potenza or Educational Leave in Italy we kindly invite you to contact us at any time.
Italy | Basilicata | Potenza | Matera | Senise