Cagliari
Individual Italian Language Courses in 50 exciting cities throughout Italy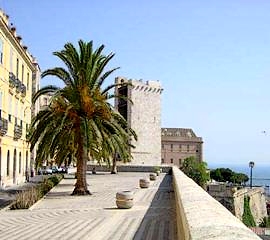 Cagliari, capital of Sardinia, is called "the sun city" and is spread along its spectacular gulf. This city sums up the history and traditions of the island.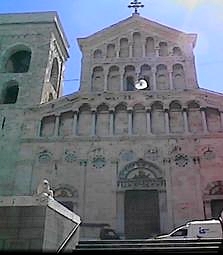 Its origins date back to the Phoenician-Punic period, and it still preserves impressive Roman remains, such as the majestic amphitheater and the unique Grotta della Vipera. The 14th century Pisan towers and the imposing Spanish castle characterize the landscape of the town. The historic quarters, around the ancient Aragonese fortress, maintain their original medieval style and afford impressive panoramic views of the city and its port.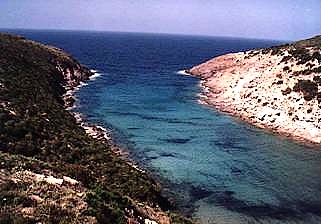 The city offers a wide range of attractions which make it an interesting vacation place:
Numerous folkloric, sport and cultural events, museums, the great beach in Poetto, one of the most beautiful in Sardinia; the marina, known as one of the best places for sailing; or its extremely mild climate throughout the entire year.
Italian language courses in Cagliari
For questions, details or suggestions about our Italian language schools in Cagliari, two to one courses in Sardinia or educational leave Italy, fill in the form that you find here ("contact us"); we will reply to you as soon as possible.