Urbino
Individual Italian Language Courses in 50 exciting cities throughout Italy

Symbol of the Italian Renaissance and birthplace of Raffaello and Bramante, Urbino has kept the urban layout and a large part of its buildings from its golden years.


It stands on two hills overlooking the gentle landscape around and is almost completely encircled by wall. Its medieval quarters, full of churches, little squares and narrow steep streets, are rich in beautiful monuments. Urbino is also known for its university, which offers courses also for foreigners. Famous are as well its "Accademia di Belle Arti", the "Istituto Superiore di Grafica" and the "Istituto d'Arte del Libro".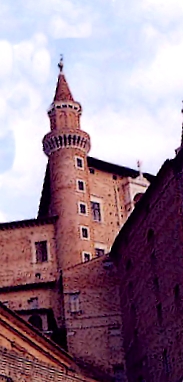 Italian Language Schools in Urbino
For questions, details or suggestions about our Italian language courses in the Marches, about Educational Leave or Italian Language Schools in Urbino, fill in the form that you find here (contact > "contact us"); we will answer you as soon as possible.
Italy | The Marches | Ancona | Urbino