Ancona
Individual Italian Language Courses in 50 exciting cities throughout Italy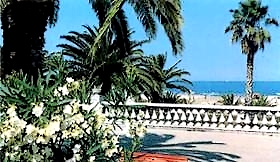 The ancient city of Ancona stands on a hill and was founded by the Greeks from Syracuse in the IV century BC. It has always been an important harbour and is used to offering hospitality to people of the most varied origins.
The city has two parts: the historical centre on the hill -where the Greek acropolis stood- and around the harbour, and the more modern quarters which spread on the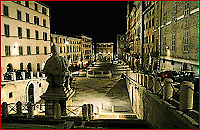 plain around. It has an immense artistic and cultural heritage, with impressive monuments like the amphitheatre or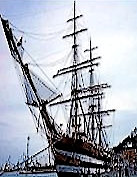 the Arc of Trajano from the Roman times, or the "Mole Vanvitelliana", an XVIII century fortress. Numerous churches with very valuable works of art are also scattered around the city, among them one of the ladmarks of the city and Ancona´s finest church, the cathedral of San Ciriaco, in Romanesque and Gothic style, placed on the top of the hill.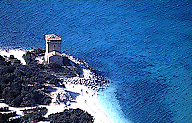 The nature around Ancona is also worth seeing. The city is surrounded by beautiful hills where agriculture is practised, especially that of vine growing; more than 6 km of beaches stretch along the coast, and there is also a natural park – "Riserva del Cornero". The visitor will also relish at the variety of local dishes and wines.

Italian Language Schools in Ancona
If you still request more details on Italian language courses in the Marches, Study Italian in Ancona or Educational Leave we kindly invite you to contact us at any time.
.
Italy | The Marches | Ancona | Urbino