Please click here on the map for more information about the Cities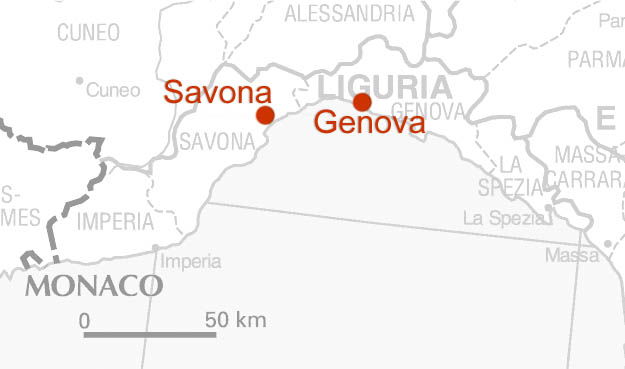 > back to map of Italy
Information about the region of Liguria: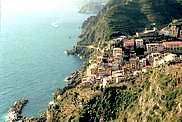 A spectacular land of mountains descending sharply to the sea. Mountains and cliffs that seem to rise directly out of the LiguriaTyrrhenian Sea, in the far northern reaches of the Mediterranean . This is the dominant landscape of Liguria, fascinating and breathtaking, which induces an intensity of emotions and sensations in the visitor that will never leave during a tour through this region, so full of historic memories and a dynamic and severe (the mythical Genoese thrift) participation in the modern world. The regional capital is Genoa, one of the main ports of the Mediterranean, the birthplace of Christopher Columbus, the great navigator who discovered America.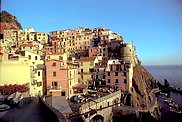 A powerful marine city since the Middle Ages, Genoa preserves the traces of its great history to a remarkable extent. Imposing buildings, sumptuous aristocratic houses and great churches testify to the splendour of the past and integrate perfectly with the fabric of the modern city. In the other provinces of Liguria (Imperia and the other two important port cities of the region, La Spezia and Savona) there are countless natural and artistic attractions. The peninsula of Portofino and the Cinque Terre are examples of lush and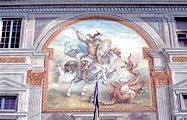 intact Mediterranean landscape; just as Portovenere is a small, exemplary jewel of the Mediterranean coast and Sanremo (where the hugely Festival of the Italian Song is held in the casino every year) is one of most typical and famous seaside towns in Italy. Among the many monuments of great historical-artistic worth, we will limit ourselves to the example of the splendid abbey of S. Fruttuoso, in Camogli. The pleasure of discovering the others is yours.
Liguria - some links to this region:
http://www.regione.liguria.it
http://www.turismoinliguria.it/


http://www.turismo.liguriainrete.it/
Travel and traffic routes, excursions: