> back to map of Italy
Information about the region Piedmonte: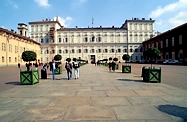 Turin, the regional capital of Piedmont, is reputed to be a magical city. And it can only be by magic that a city, considered to be the capital of Italian heavy industry Piemonte(FIAT, one of the biggest automobile producers in the world, is based here), is also one of the main tourist attractions of Italy. Of course, there are good reasons for this. In the cathedral of Turin is kept the Holy Shroud, the ancient linen winding-sheet in which, according to the tradition, the body of Christ was wrapped after his crucifixion. At Turin there is also the Egyptian Museum, which contains an extraordinary collection of art from Ancient Egypt, and the Sabauda Gallery, full of masterpieces by great European artists.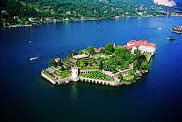 Finally, at Turin there are some great monumental testimonies to the important role played by Piedmont in modern Italian history, as the seat of the House of Savoy (the reigning dynasty of Italy until 1946) and the first capital of the Kingdom of Italy: the Royal Palace, Palazzo Madama, the Mole Antonelliana, and the Royal Villa at Stupinigi. Throughout the rest of Piedmont, in the cities and provinces of Novara, Vercelli, Cuneo, Alessandria, and Asti, there are numerous civic and religious edifices which bear witness to the past: fortresses, basilicae, convents. Too many to give even a few examples. The natural landscape is splendid and varied: mountains, valleys, hills (the Langhe are famous as the setting for many stories by Cesare Pavese and Beppe Fenoglio, famous writers from Piedmont), lakes (Maggiore, d'Orta, di Viverone), and the Valgrande National Park. The gastronomic and wine-producing culture is rich and prestigious (some of the great Italian wines are from Piedmont)

Piedmonte - some links to this region: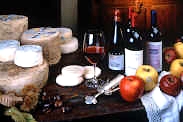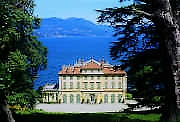 http://www.regione.piemonte.it/turismo
http://www.regione.piemonte.it/cultura
http://www.regione.piemonte.it/spettacolo
Travel and traffic routes, excursions:
http://www.sadem.it
http://www.regione.piemonte.it/prontotrasporti